1. Suddenly, after that looooong, slooooow, awful winter that corresponded with with a loooong, slooow (not awful) first and second trimester for me, spring finally is here and time is flying!  I can't believe next week is Holy Week already!  For the most part, I'm excited about time going a little faster, but it is a little overwhelming when I think about what I still need want to get accomplished before the baby comes at the end of June.  Whatever, I really don't care.  I'm just excited the weather is nice.  Our poor little guy is going to be lucky if I remember to get him some diapers before he comes!
2. With Easter suddenly on the horizon, I tried on and discovered that I do still fit into that floral Gap maternity dress (whew!) but that means my legs will be visible.  Praise God, I am not swollen yet so I'm not opposed to short skirts because of that, but the spider veins and varicose veins in my right leg (only my right!) are currently highly visible against the backdrop of my shockingly white legs.  So! I picked up Jergens Natural Glow Lotion to see if it will camouflage any of that fun stuff.  Has anyone used this?  Will I regret this purchase? Nevermind, don't answer that, I'll find out for myself.
3. So, I found out something super exciting earlier this week.  Kate (of Be Merry Kate) and I were practically separated at birth!  Ok, not quite, but the true story is we grew up in neighboring (really tiny!) towns and my family knew her grandparents.  Isn't that wild?? I just knew we were kindred spirits. Schoharie County 4evah!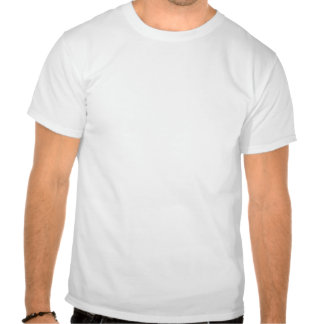 4. It seems like a lot of the world has read that Huffpo article "I'm Done Making My Kid's Childhood Magical" and has very strong opinions about it all.  I read it last week and at first I very much agreed with the sentiment in the article that childhood is already magical and we don't need to bend over backwards and spend all the money to make it more so.  But then I smacked my self and remembered the over-the-top DIY'd play kitchen hiding in our basement waiting for our 2 year old's birthday.  Clearly, I have no problem bending over backwards for my kid.  But, is that really a bad thing?  Sure, kids don't need fancy vacations to Disney or elaborate Elf on the Shelf traditions at Christmas time.  Personally, I am not a fan of Elf on the Shelf and I've never been to Disney World (or Land) and I don't feel the need to go now or to bring my kids.  But that doesn't mean that those experiences are negative influences on a childhood NOR does it mean that parents who go that extra mile are automatically better than those who don't.  Gosh folks, just take it easy on each other and parent the way that you think is best for your family!
5. There's so much of this "throwing the baby out with the bathwater" rhetoric in viral internet articles.  I mean, of course there is, that's what makes them viral.  They're meant to elicit strong positive and negative reactions from readers, much like my old favorite literary style, the open letter. I get it, this is what gets hits and makes money, but we need to be adults when we read these pieces and realize that life is not black and white, despite what our radically politicized news outlets want us to believe.  They're out to get your strong reactions! Just don't forget to question your own strong reaction before you triumphantly repost that viral article and say "Yes!!! This!!!"
6. Woops, there I go giving unsolicited advice!  Sorry, Laura.
7. Aaaand, I forget what else I was going to say.  Here's a springy-cute picture instead!
Have a great weekend, everyone!